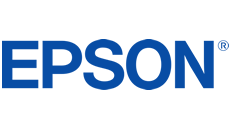 2.5 Meter EPSON FLATBED LED UV Printer
Deliver high-quality prints
This LED UV flatbed printer delivers outstanding print quality and vivid colours, as the UltraChrome UV 10-colour inkset enhances prints for stunning results. The white ink provides the versatility for printing on a wider range of products – either applied as a base layer on coloured media, or to create versatile backlit prints. Similarly, the varnish offers flexibility, as it can be applied all over the image or as a spot colour to accentuate specific textures and effects
Expand your product portfolio
Print onto a wide range of substrates up to 80mm thick, including: acrylics, polycarbonates, PVC, glass, aluminium, metal, polyester, foamboard, styrene, wood and stone. And with the 4-zone vacuum system, the SC-V7000 offers real production flexibility for you to offer customers additional products and services.
The SC-V7000 enables businesses to print at high speed with a maximum print area of 2.5 metres by 1.25 metres. The printhead layout enables simultaneous high-speed printing, with white ink and varnish, without losing productivity.
Epson innovation for usability
The printer automatically adjusts the printhead height depending on the media thickness and also includes a crash sensor to avoid potential head crashes. The ionizer helps eliminate and reduce the static charge on the media so that ink drops are not deflected, but land in the correct place, meaning that print quality is consistently maintained. The white ink circulation system sustains the ink at optimal quality, reduces waste and total cost of ownership.
Everything working in harmony
Epson manufactures all the components for the SC-V7000, including printheads, inks and software, in order to reach the consistent quality levels that you demand. The Epson Cloud Solution PORT is a cloud based system from where you will be able to monitor equipment across several sites, or several printers across one site, from the production floor or remotely, and assist the control of production. This enables efficient production planning, increased uptime and enhanced support. Epson Production Monitor is part of the Epson Cloud Solution PORT suite of apps and allows you to examine the production status in real time. If an issue occurs, it can be corrected efficiently with minimal disruption to the print run.
Outstanding print quality: UltraChrome UV 10-colour inkset
High speed printing: Simultaneous printing even when using white, colour and varnish
Maximum print size: 2.5m x 1.25m
Wide range of media: To expand product offering potential
The complete Epson solution: Including printheads, ink, firmware and software
Download additional information