F - SERIES Cutting tables
THE MOST VERSATILE FLATBED CUTTING SYSTEM EVER
Your range of applications is endless with the F Series. Enjoy industry-leading features and optional add-ons.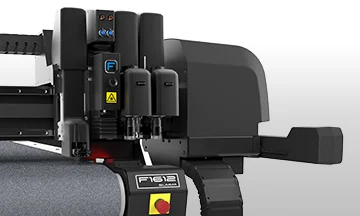 Multifunctional cutting head for cutting efficiency
The multifunctional head can hold up to three modules at one time. The central unit houses a positioning laser and an integrated camera system for fast and accurate contour-cutting mark recognition.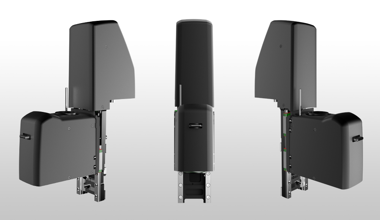 Tangential Module for power and precision
Offering a vertical force of 12 kg and corresponding to a wide range of matching tools. Each tool has a barcode identifier, ensuring automatic recognition and parameter settings.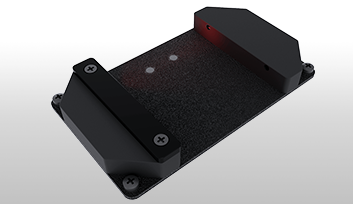 Automatic Depth Control (ADC)
The ADC automatically sets the knife depth and the orientation of the tool. The tip of the knife or bit is measured accurately and the down position of the tool is set to table's level, guaranteeing a flawless cut. Both the ADC left and ADC right is included with every new F Series flatbed cutter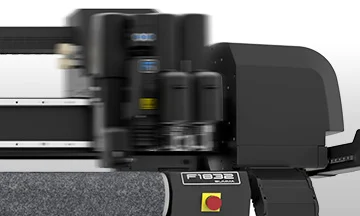 Accelerated workflow with F-Performance
Increase the performance of your F Series flatbed system with almost 40%. Advantages include faster up, down and turning movements of the cutting head, which will be most remarkable when using the Kiss-cutting tool.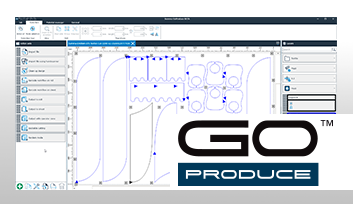 GoProduce software to perfectly match your F Series
The software GoProduce is developed to handle jobs easy and efficiently. The modern interface with improved navigation enables users to find and operate functions as quickly and intuitively as possible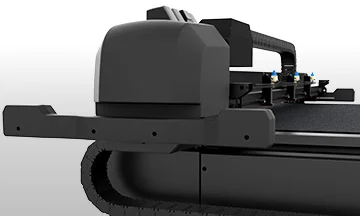 Advanced Safety System
The advanced Safety System, delivered with all F Series models, guarantees a safe work environment and is compliant to worldwide health and safety requirements. Thanks to the placement of the system on the top beam, the F Series can be accessed easily, which results in higher production efficiency.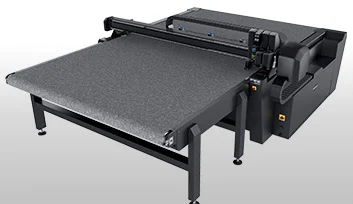 Conveyor extension to minimize downtime
The conveyor extension, optional on the F1612 flatbed cutter, processes cut designs that are much larger than the actual cutting area. While the machine cuts the next part, the first cutout parts can be removed safely at the extended front.
CHOOSE YOUR SIZE OF VERSATILITY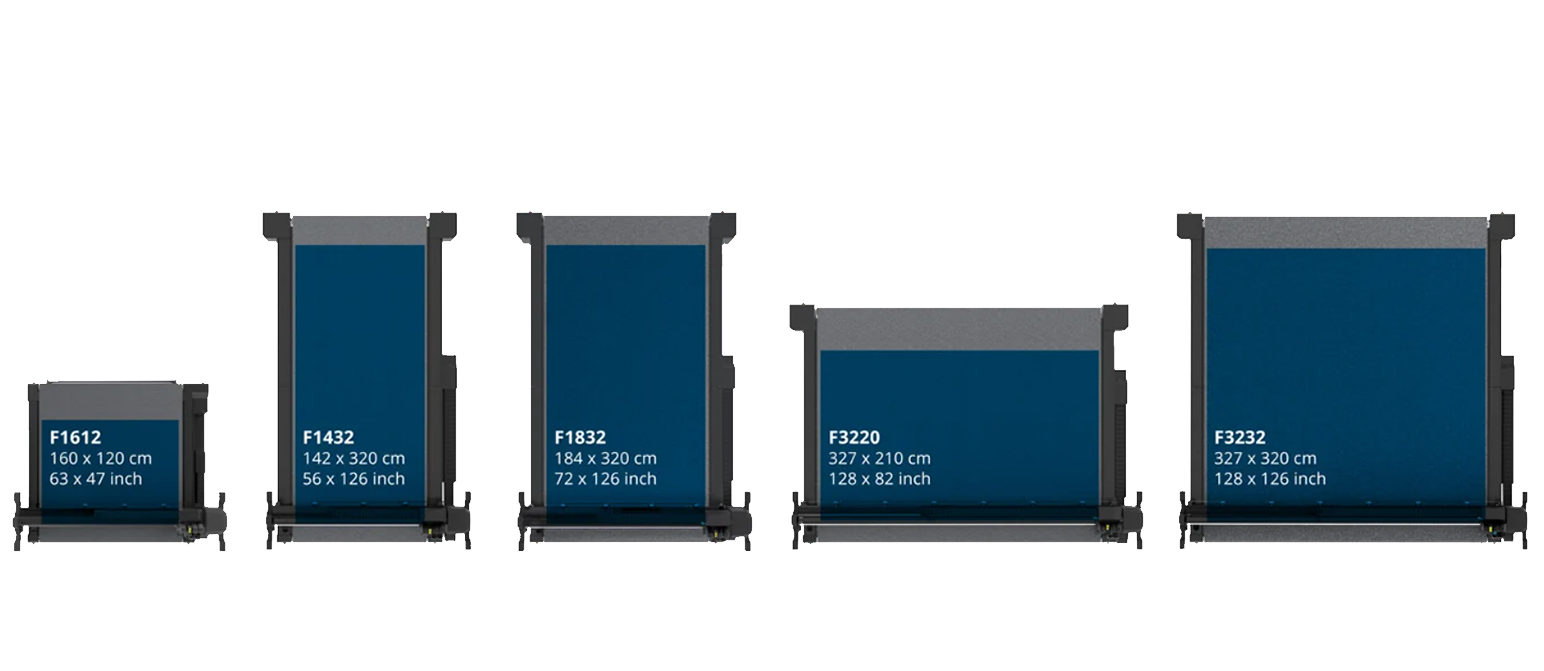 Cutting tables are available in five models.
Choose the size table and the modules and tools to suit your business, your investment is bound to significantly increase your productivity.
Download additional information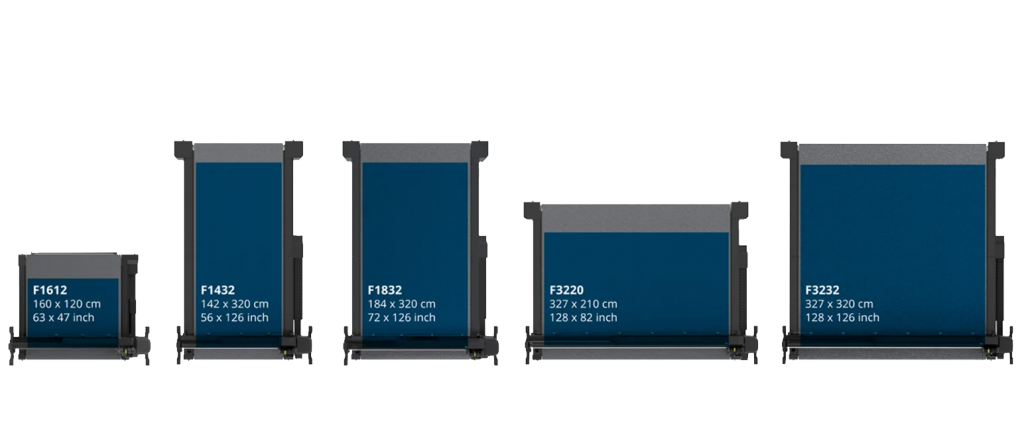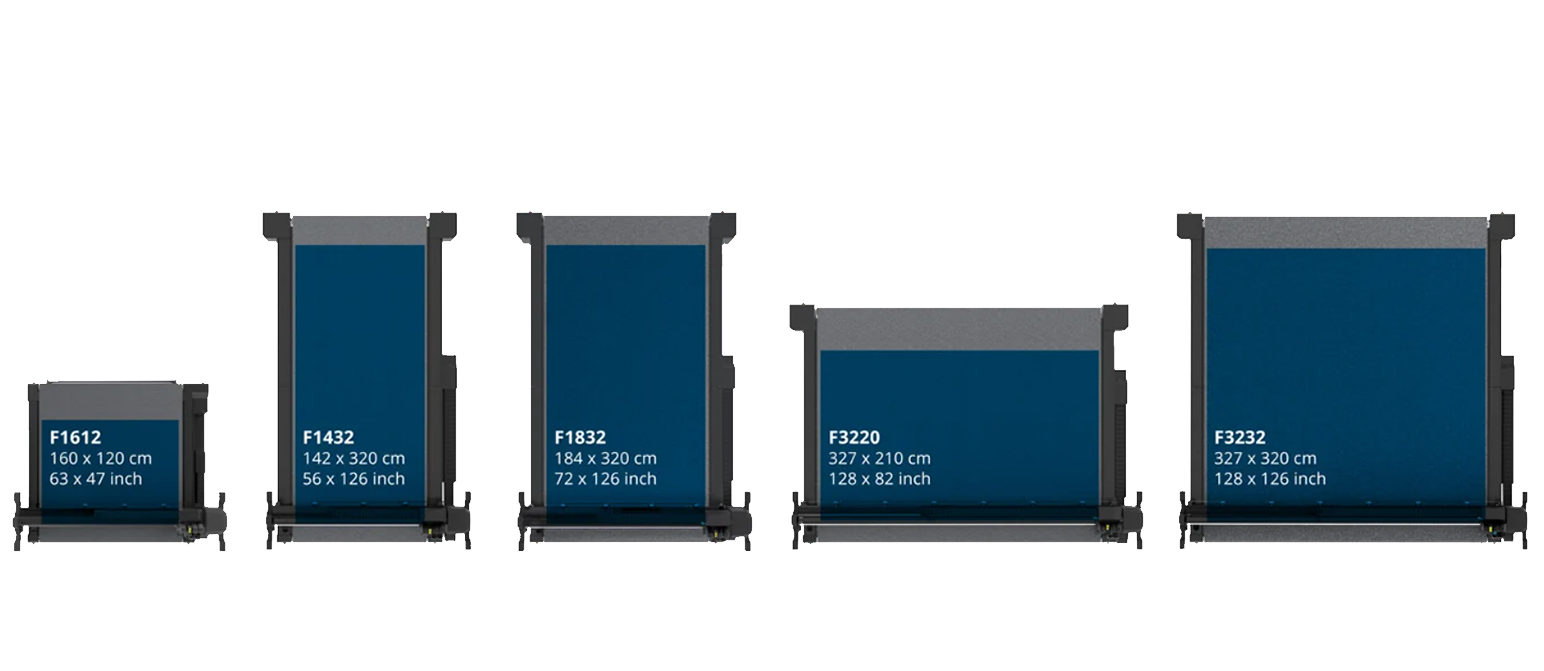 F SERIES BROCHURE DOWNLOAD (COMING SOON)