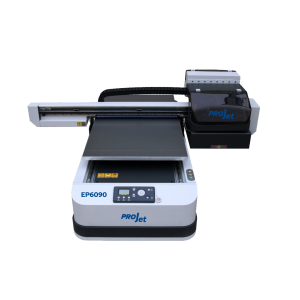 EP6090 A1 size UV LED Flatbed Printer
The PROJet EP6090 flatbed is an affordable and easy to use A1 size UV Flatbed printer. You get all the benefits of a UV flatbed printer without the headache of cost and space.
The machine uses EPSON printheads and technology for total peace of mind.
Incorporating 3 printheads: one for colour (CMYKLcLm); one for white and one for varnish.
An A1 sized UV-Led flatbed printer offering you an array of possibilities
Print directly onto a wide range of materials, products and substrates (plastic, acrylic, wood, metal, rubber, ceramic, glass, etc.), offering you an array of possibilities and applications.
With an A1 sized bed (600x900mm), the EP6090 has a larger overall print area than any UV printer in its class.
Print quality is crisp with CMYKLcLm, White and Gloss inks for stunning results and versatility.
Easily print in layers to create textures , 3D embossed effects and even braille, to add a whole new dimension of touch and colour and endless possibilities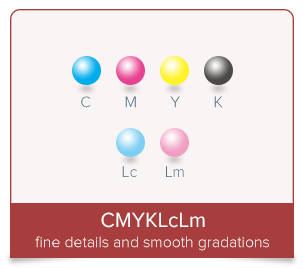 Simultaneously and quickly print with CMYKLcLm, White and Gloss inks for stunning results.
Increased uptime with innovative white ink stirring, circulating & heating system
Auto-detect media/substrate height
Optional Primer ink enables you to prep the surface of materials like acrylic and plastic for optimum results
Ideal Applications
Pens
Golf Balls
Bespoke packaging
Signage
Branding
Interior design
Promotional
Gift markets
Personalize phone case